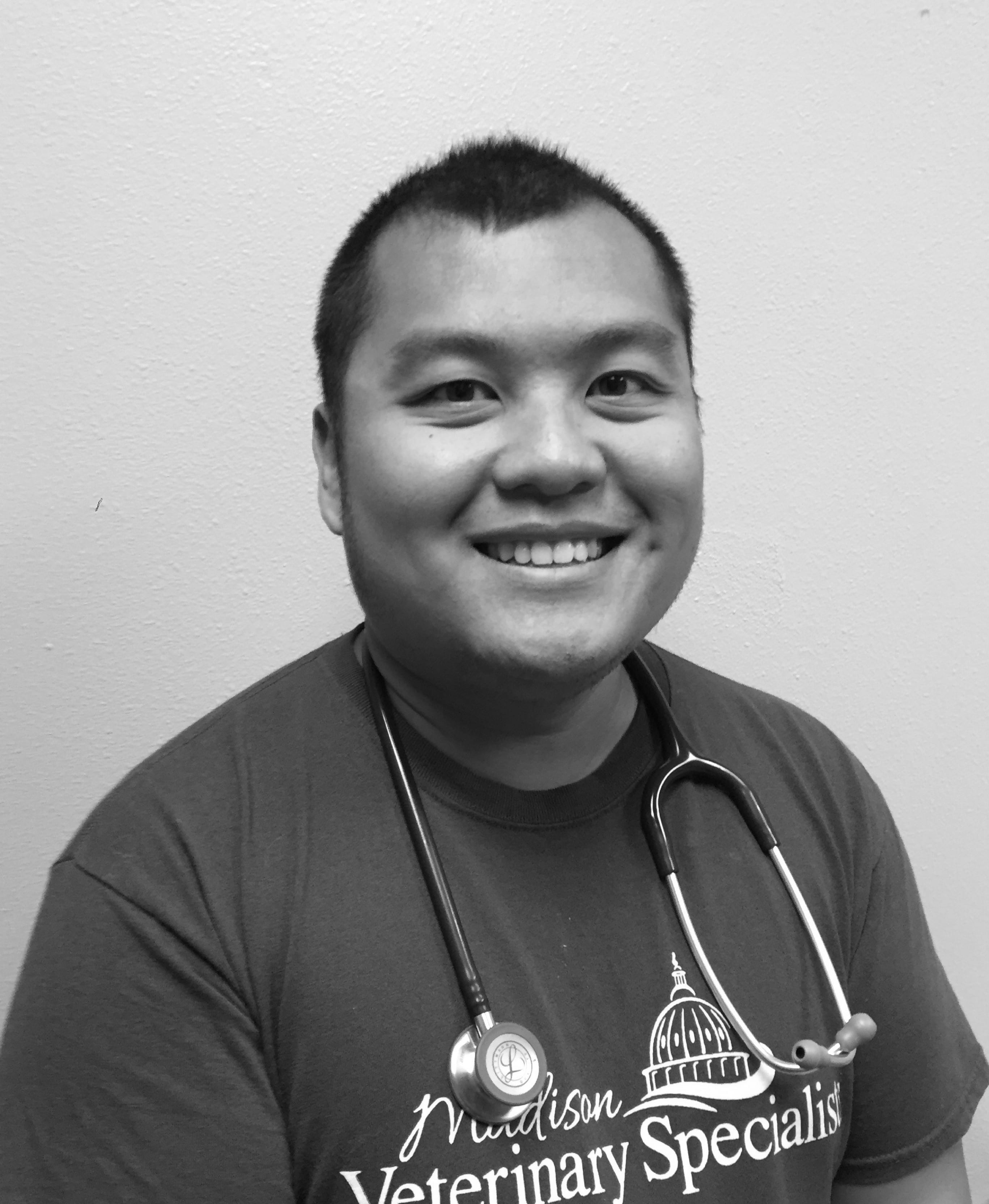 Nicholas, CVT
Advanced Training
-RECOVER CPR Certified

Nick completed the veterinary technician program at Madison College and graduated in May 2017. He joined our team at MVS the same month and soon after became a CVT. Initially, he started in our emergency service but found a love for surgery during his training rotations. He is the perfect fit for our surgery team.

Nick lives in Fitchburg with his Siberian Husky, Valor and his Alaskan Malamute named Enzo. In his free time, Nick enjoys fishing, playing tennis and soccer, and running. He loves learning new languages and can converse in 4 different ones!