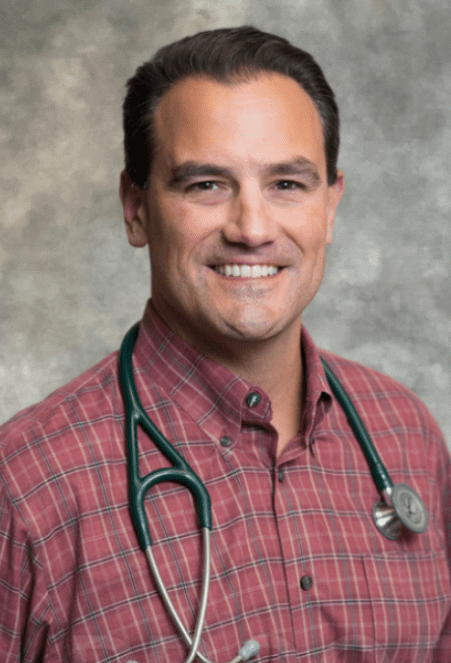 John Silbernagel, DVM, DACVS, Founding Partner
If you add together an interest in science and a love of animals, Dr. John Silbernagel is the end result. "I grew up on a North Dakota ranch with a lot of animals," Silbernagel says. "And even though I initially planned to work with large animals, I fell in love with surgery, which guided me to where I am today."
Dr. Silbernagel graduated from Iowa State University College of Veterinary Medicine, and completed his residency at the University Of Illinois College Of Veterinary Medicine in small animal surgery. He worked at 24-hour-a-day hospitals and referral centers in Illinois, and Indiana. He later moved to Wisconsin and opened a specialty and emergency care facility several years prior to founding Madison Veterinary Specialists.
Dr. Silbernagel is a board-certified small animal surgeon, and a member of the American College of Veterinary Surgeons, Veterinary Orthopedic Society, American Veterinarian Medical Association, Wisconsin-VMA, and Dane County-VMA. He appreciates the collaboration found at multi-specialty emergency facilities which "offer the highest level of care to clients and their pets by allowing different disciplines to consult with each other on the same case."
When not working, Dr. Silbernagel can often be found spending time with family — camping, biking, skiing, or enjoying other outdoor activities. He also considers himself a "foodie," and enjoys cooking up new recipes in the kitchen.