Why do pets need blood transfusions?
Pets sometimes need transfusions when they experience traumatic injuries, ingest poisons (such as rodenticides), or develop life-threatening illnesses or diseases. Pets may need transfusions of whole blood, packed red blood cells, or plasma.
Are blood donations and transfusions safe?
Generally, blood donations and transfusions are safe. MVS takes every precaution to minimize risks associated with blood donations and transfusions. MVS veterinarians and technicians collect blood from donors using an aseptic technique, and monitor transfusion recipients closely to ensure prompt detection of transfusion-related reactions. With these precautions in place, blood transfusions are generally safe and often life-saving.
Can my dog donate blood?
Currently, we are thrilled to say that our blood donor list is full! We are unable to accept new donors at the time. If you are interested, you can check back here or send an email to mvs@mvsvets.com with your information. If your dog meets the below criterion, we will contact you should we need additional donors!
MVS welcomes donations of blood from healthy dogs who meet the following requirements:
Between 1-6 years old
Over 50 pounds
Universal Blood Donor (blood-typing performed by MVS at no cost to potential donors)
Friendly disposition
Current on vaccinations
On year-round heartworm and flea/tick prevention
Females must be spayed (and never pregnant)
Never received blood transfusions
What are the benefits of donating blood?
In addition to the joy of helping to save other lives — MVS blood donors who donate at least 4 times per year receive:
A 12-month supply of heartworm prevention
A 12-month supply of flea/tick prevention
Annual blood-work
A 10% discount on professional services at MVS
Complimentary physical exams prior to each donation
Complimentary blood work prior to each donation
We are so thankful to Marshfield Labs for providing the blood work for our blood donors, Elanco for donating the Heartworm preventative and Ceva for providing the flea and tick preventatives. We couldn't do it without them! Click on their logo below to read more about them and their products.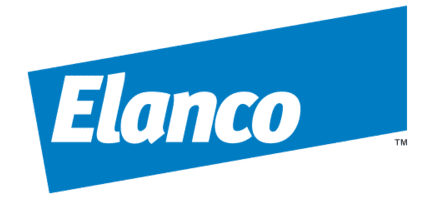 How much blood do donors give?
We collect about 450 mL of whole blood during each donation (15-16 ounces).
How often can my dog donate blood?
We ask our blood donors to donate every 2-3 months, and at least four times per year. Dogs can safely donate blood every 30 days, but as a precautionary measure we prefer to extend the time between donations.
Do I still need to see my family veterinarian for annual/biannual visits?
Yes! Exams and blood work provided as part of the blood donor program do not substitute for routine check-ups. We want our blood donors to maintain strong relationships with their family veterinarians and remain current all necessary vaccinations.