December 7-8, 2019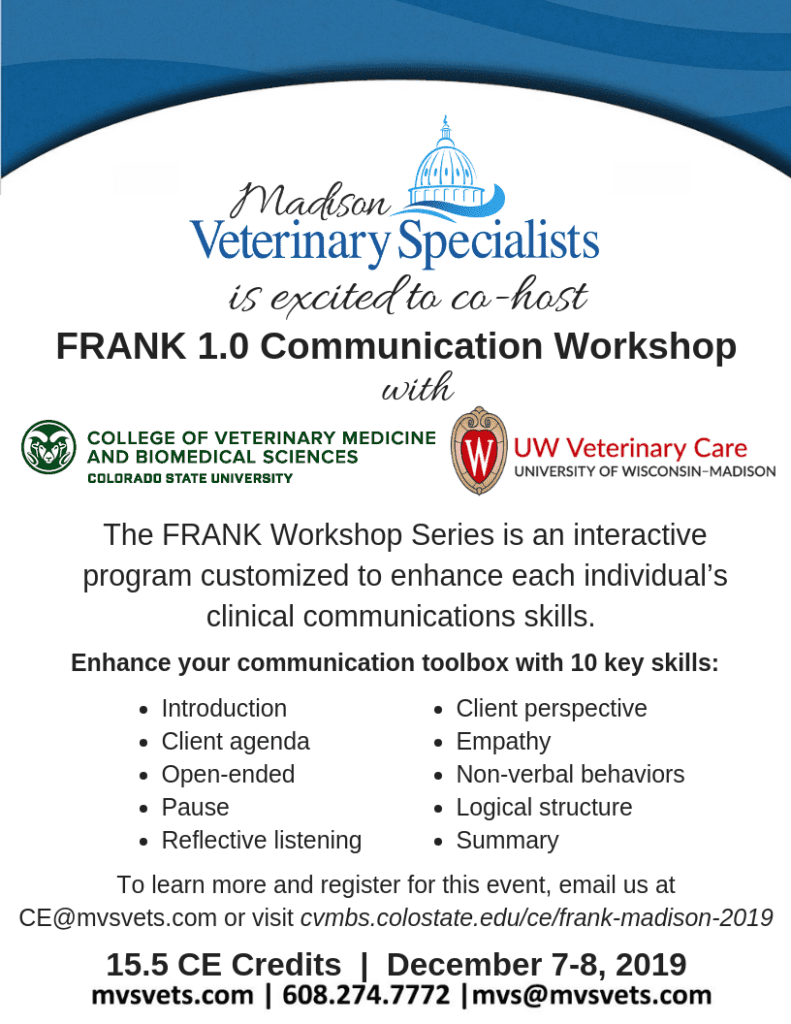 We are excited to bring FRANK communications to Madison! The FRANK Workshop series is a a program developed at Colorado State University that centers around communication with our clients. This workshop will focus on effective use of 10 communication skills to facilitate supportive learning and development of communication skills for veterinary team members, veterinary colleagues, and veterinary students.
For more information on FRANK, click here. To register for this event, click here.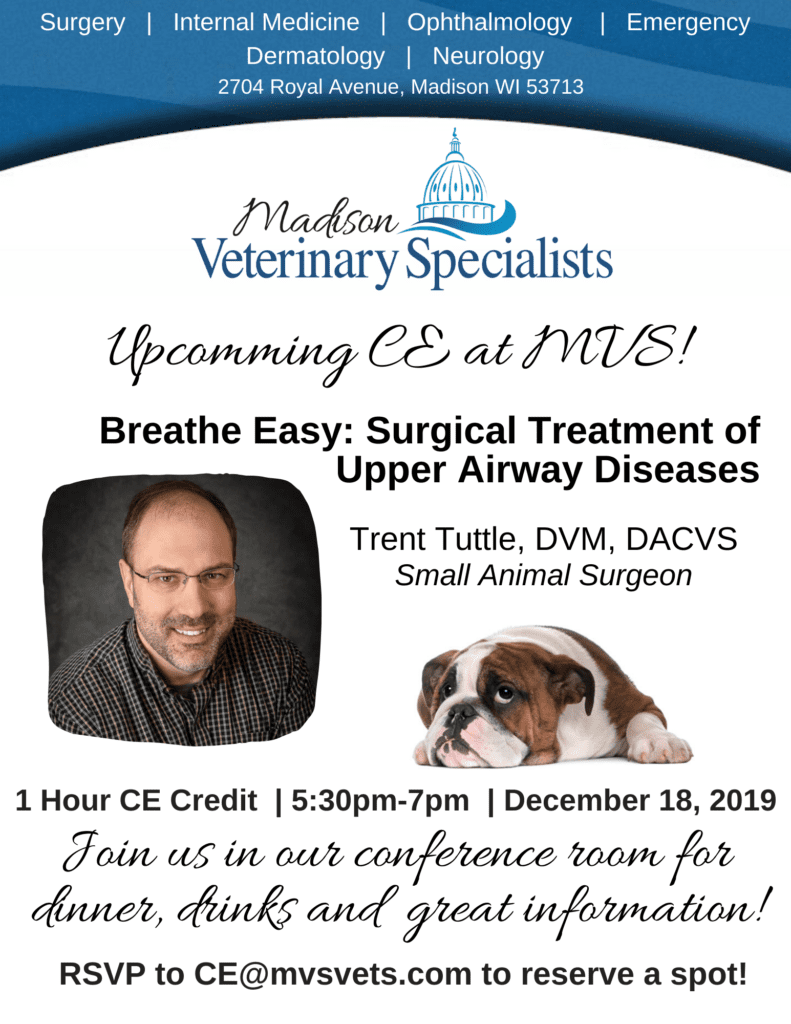 December 18th, 2019
To register, email us at ce@mvsvets.com ASAP as spots fill quickly!