Continuing Education
Upcoming Events!
June 12th, 2019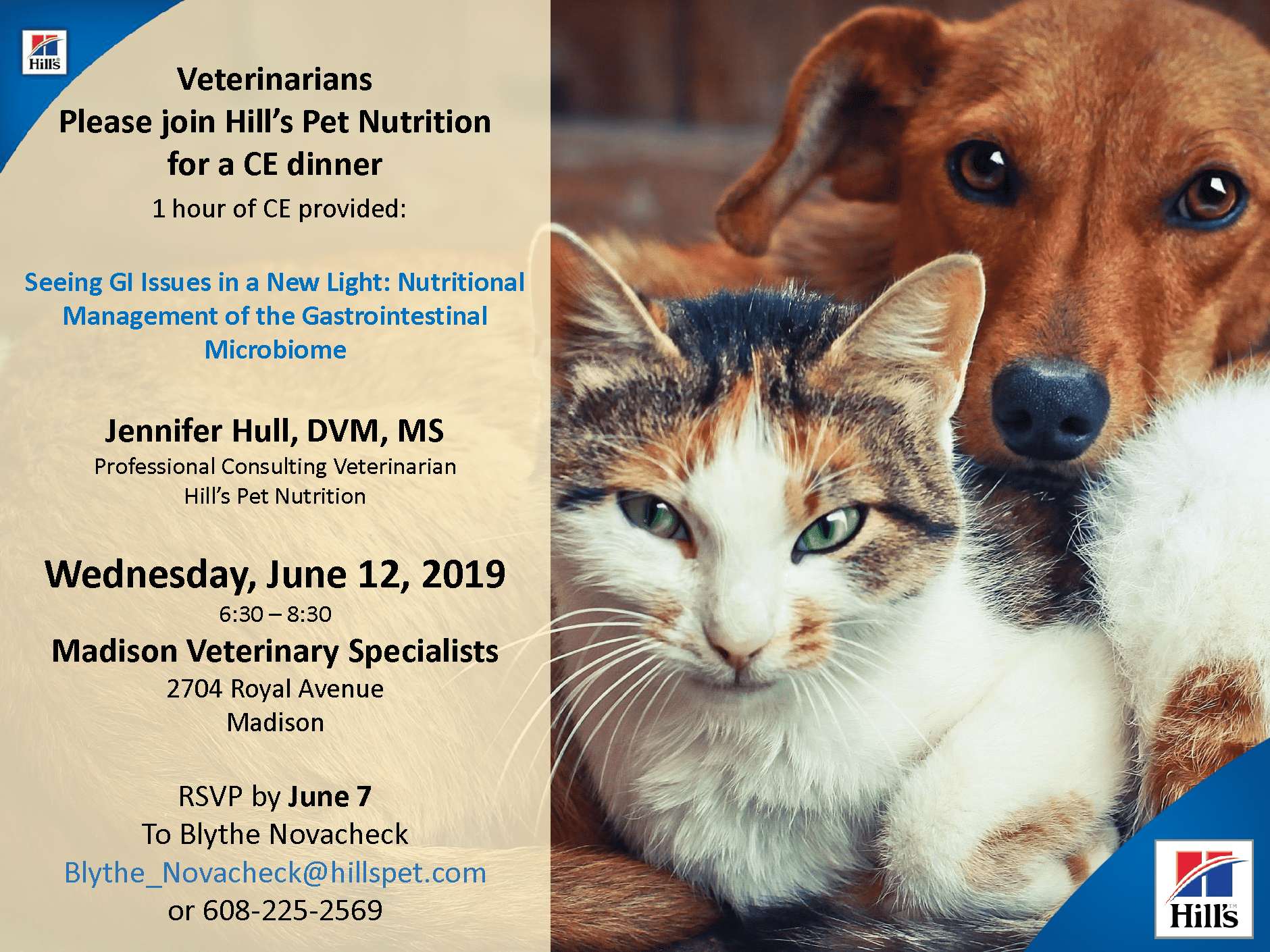 June 24th, 2019
Managing Feline Weight Loss
Dan Dreyfuss, DVM, MA
After completing a master's degree in cell and developmental biology and graduating from veterinary school, Dan completed a rotating internship in large animal medicine and surgery at the University of Pennsylvania, New Bolton Center. He then completed a residency in large animal surgery at the New Bolton Center before moving to Maryland, where he worked for 27 years in a group practice covering Maryland and Virginia thoroughbred racetracks. In addition, Dan managed his own equine surgical practice at Green Glen Equine Hospital in Glen Rock, Pennsylvania. He is the author of multiple publications. Dan joined KindredBio in May 2017 as a professional services veterinarian.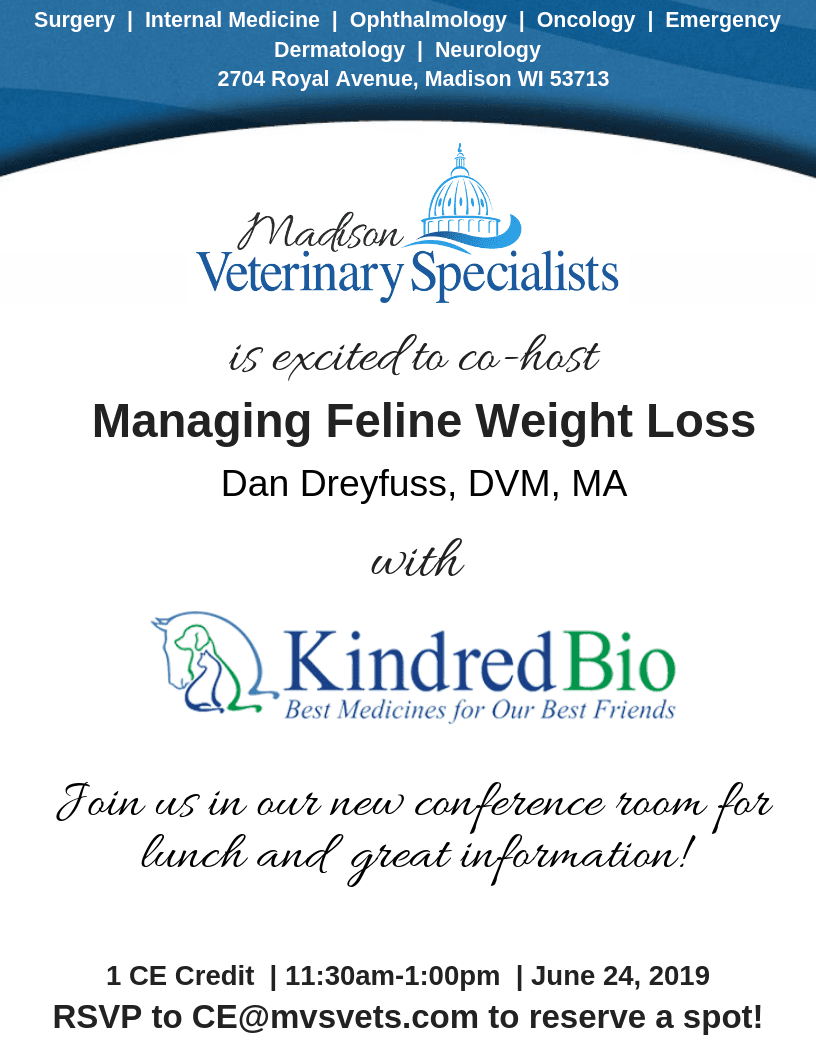 December 7-8, 2019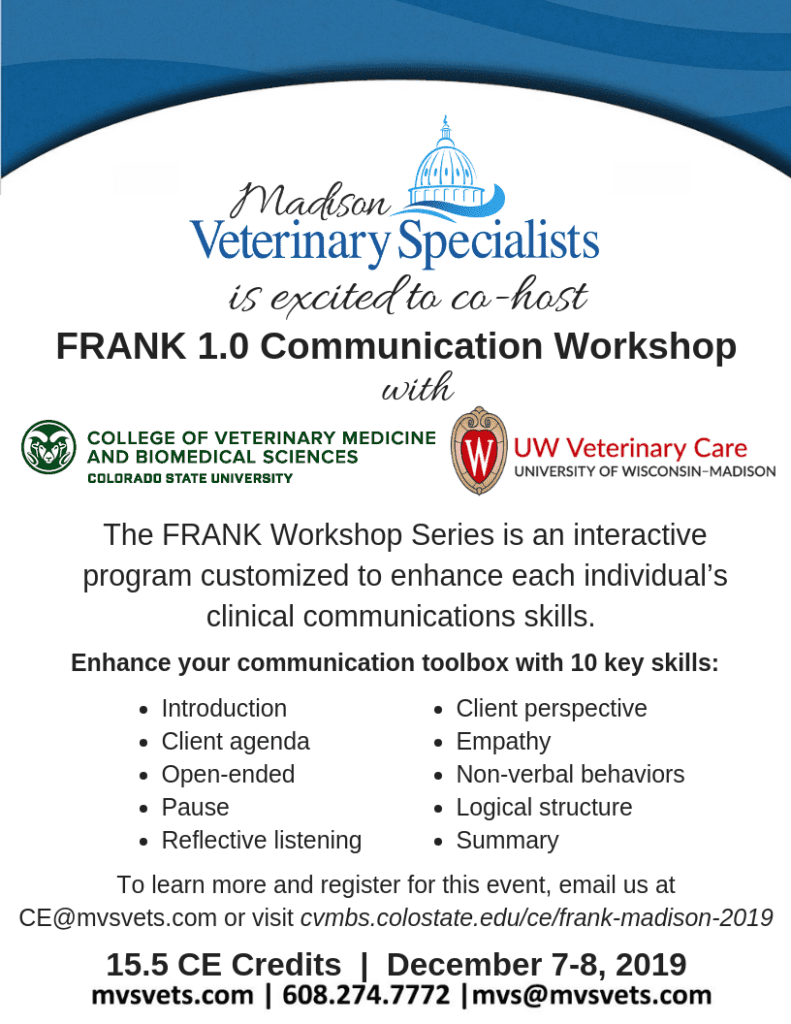 We are excited to bring FRANK communications to Madison! The FRANK Workshop series is a a program developed at Colorado State University that centers around communication with our clients. This workshop will focus on effective use of 10 communication skills to facilitate supportive learning and development of communication skills for veterinary team members, veterinary colleagues, and veterinary students.
For more information on FRANK, click here. To register for this event, click here.