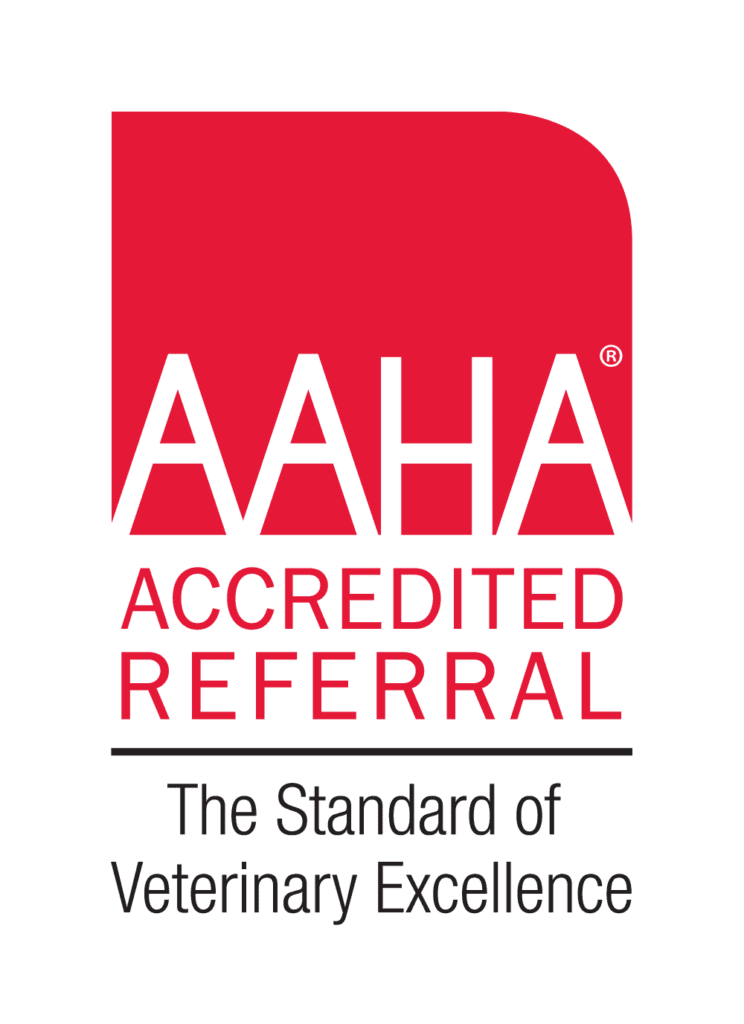 Madison Veterinary Specialists is proud to be accredited by the American Animal Hospital Association. While accreditation is a requirement for human hospitals, it is only voluntary for animal hospitals.
What does this mean? To us, it means we hold ourselves to the highest standards. In fact, we exceed over 900 standards, something that is only accomplished by about 12% of animal hospitals in the U.S. and Canada. To you, it means your pets are getting the best care available.
Pets are our passion, and keeping them healthy is our #1 priority. Here at MVS, we strive to deliver excellent care, because your pets deserve nothing less.
What does it mean to be AAHA accredited?
The AAHA Standards of Accredidation cover these and so much more:
Our team members are regularly trained in pet CPR so they can act quickly if your pet faces an emergency.
Our team is always up to date and trained on the latest veterinary best practices in caring for your pet.
A practice team member will be dedicated to monitoring your pet while he or she is under anesthesia.
We consider pain assessment and control a valuable part of your pet's visit, which helps promote faster healing and comfort.
We are trained to handle your pet gently and safely, which minimizes stress during the veterinary visit.
Have any questions?! Ask any of our team members what it means to be AAHA accredited. They'll be happy to tell you.