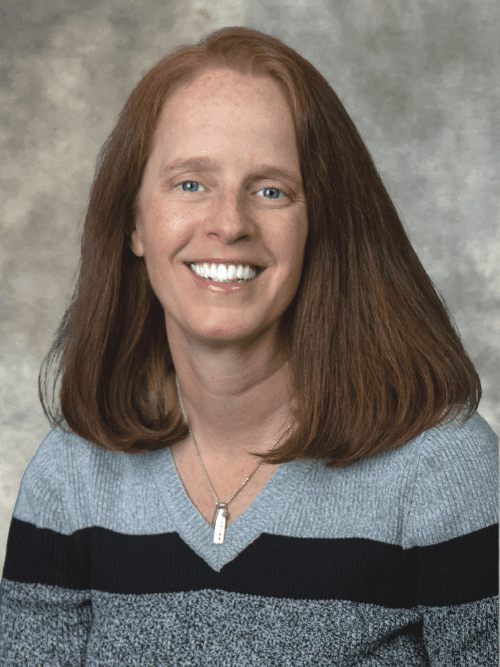 Jennifer Steele, DVM, DACVIM (SAIM)
Dr. Jennifer Steele became a veterinary internal medicine specialist because it married her love of biology, physiology and animals. Growing up in Canada in a family of six children, she was always the one to be feeding the stray kittens, taking care of injured birds and rehabilitating the injured field mice.
"Taking care of families during times of crisis has always been something that has come natural to me. It's why I started my professional life in human medicine as a nurse."
After graduating from the University of Manitoba with her bachelors of science and working as a nurse for 4 years, Dr. Steele knew her passion really was caring for animals. She attended the Western College of Veterinary Medicine at the University of Saskatchewan, completed an internship at the University of Minnesota and worked in general practice for a few years. She loved the complex cases she would come across in practice, and enjoyed having to put all of the diagnostic pieces together to arrive at a diagnosis. She knew she wanted to study further, learn more and understand better. It didn't take her long to begin her residency right here in Madison at the University of Wisconsin.
Dr. Steele then took a position with Idexx Laboratories, a veterinary diagnostic company. She spent years as a consulting veterinarian; acting as a resource for primary care veterinarians to discuss complex cases and make recommendations. This is one of the reasons we know Dr. Steele will be a great fit at MVS! We strive to always be available for our community of primary care veterinarians to discuss cases, treatments and options. We already know this is something Dr. Steele already excels at! She's excited to bring these skills together, but also be able to not only make recommendations, but to treat her own patients directly.
In her free time Dr. Steele enjoys walking her dog, Simon, a 9 year old Labrador retriever mix. She also shares her home with an 8 year old domestic short hair named Puck. As an Ironman triathlon finisher, you can also find her biking around Madison.