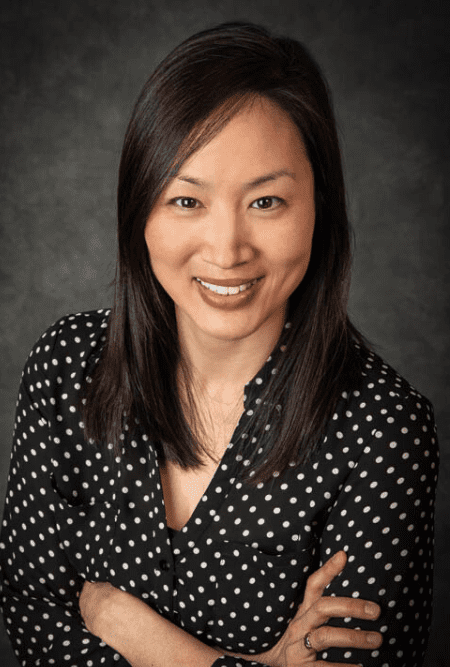 Esther Chon, DVM, DACVIM (Oncology)
Esther Chon, DVM, Diplomate ACVIM (Oncology) says she became a veterinary oncologist because "it allows me to combine my love of animals, science and hope.  I care deeply about my patients and their families, and cherish the opportunity to provide them with support and more quality time together." Dr. Chon has relocated to Indianapolis in July 2019, but is continuing to consult on oncology cases with our internal medicine department.
Dr. Chon is a California native and did her undergraduate and veterinary medical training at UC Davis. She did a rotating internship at the Veterinary Medical and Surgical Group in Ventura, CA; an oncology internship at Angell Animal Medical Center in Boston, MA; and was a clinical associate at Animal Clinical Investigation, LLC in Washington, DC. She then did her residency in veterinary medical oncology at the University of Wisconsin-Madison, after which she stayed on as a clinical instructor and completed a post-doctoral fellowship studying canine melanoma.
Dr. Chon is a member of the Veterinary Cancer Society, Wisconsin Veterinary Medical Association, American Veterinary Medical Association and American College of Veterinary Internal Medicine.  She is published in the field of veterinary oncology and has presented her research at conferences nation-wide. She continues to be actively involved in research and is a frequent invited reviewer of many peer-reviewed veterinary journals.
When off duty, Dr. Chon enjoys spending time with her loving husband, three wonderful and vibrant sons, and surprisingly patient rescue terrier/Chihuahua mix who excels at fly-catching despite being blind in one eye.