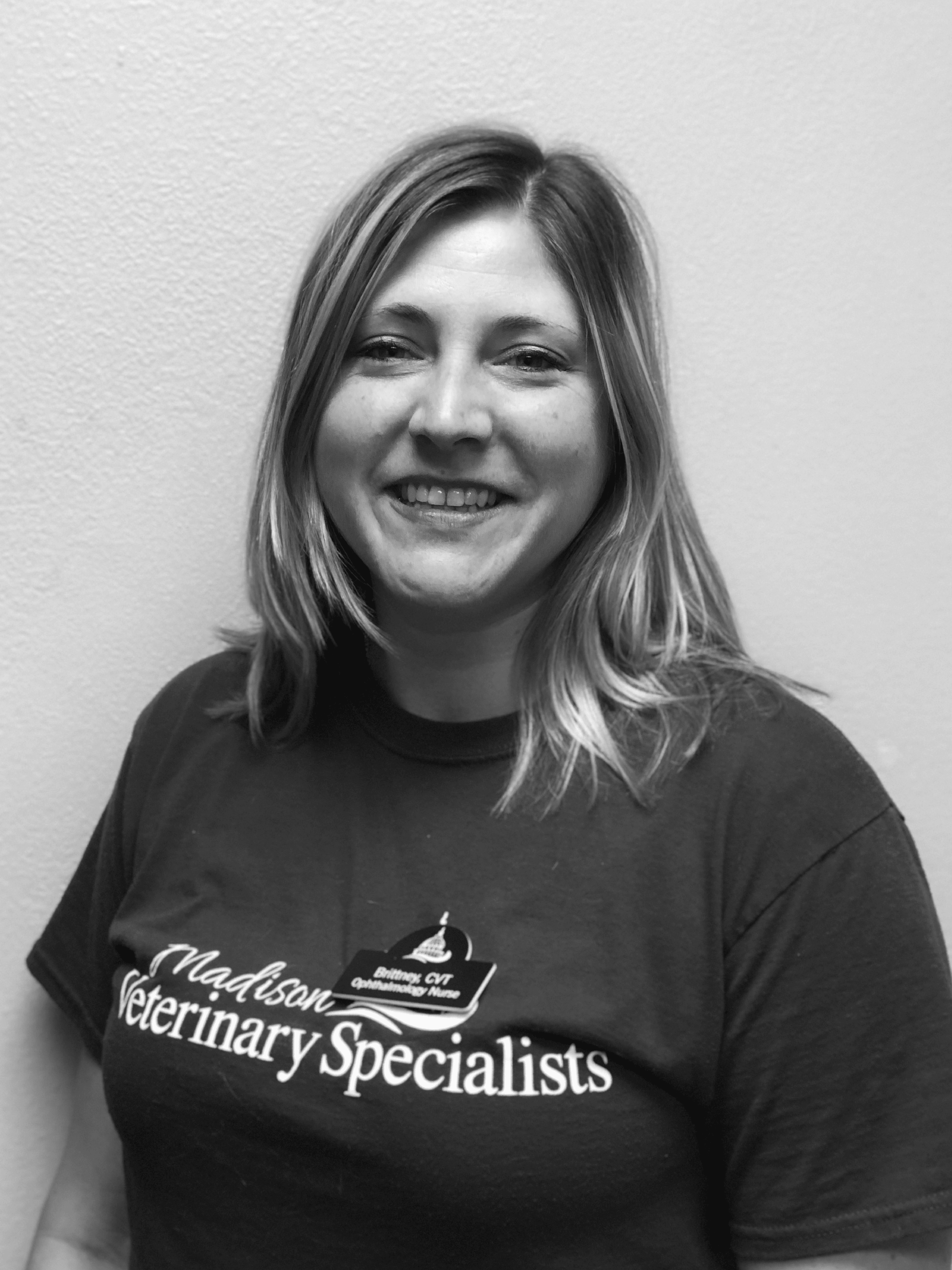 Brittney Louther, CVT
Brittney attended UW-Madison where she earned a BS in conservation biology. She then attended the MATC veterinary technician program and became a CVT in 2017. She brings to the MVS team years of experience working with animals. She has held positions as an animal caregiver and adoption counselor at the Dunn County Humane Society and has worked as a technician at a general practice. She joined our team in February 2018.
Brittney shares her home in Madison with a 13 year-old Labrador mix named Bernice . In her free time, she says she loves any and all water activities! This includes but isn't limited to; swimming, skiing, snorkeling and boating. She also loves to travel and once studied abroad in Australia for 6 months.