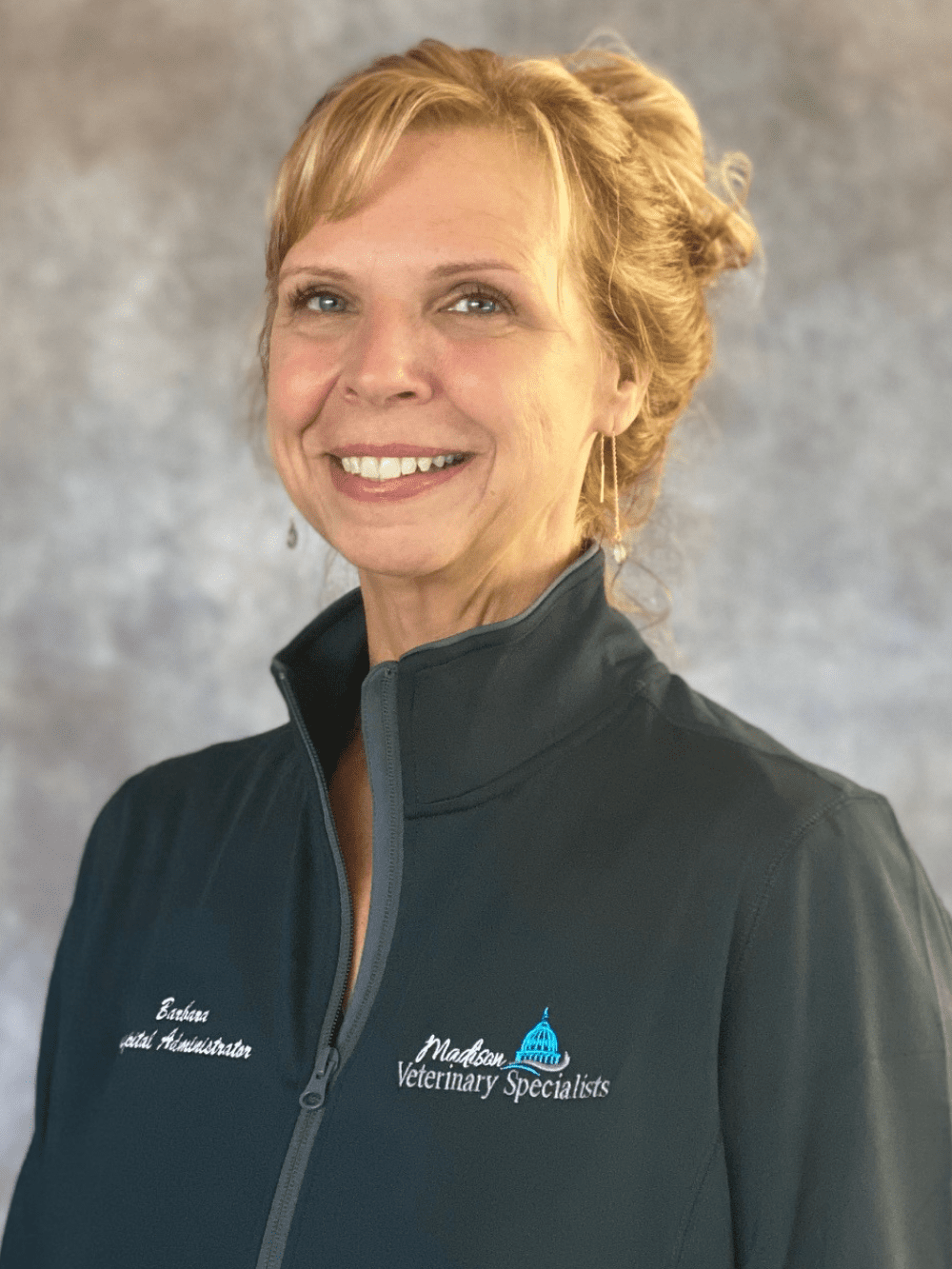 Barbara Janiak, CVT, CVPM
Barbara is a CVT and had worked in a mixed large and small animal practice before she became more interested in the management side of the veterinary world. She became a front office manager before taking a position as a hospital administrator for a large family practice. She then studied to become a Certified Veterinary Practice Manager. After trying out a slightly different position at a veterinary software company, Barbara knew that she belonged in a practice. In August 2016, we were able to snag her here at MVS. Barbara handles not only the day to day functions of our hospital, but she's also working hard to continue expanding and growing MVS. When asked about her favorite part of veterinary medicine, Barbara says that she loves working with teams with so much potential like ours, and enjoys helping them to develop even further through continuing education and hands-on experience. She says she loves the change of working at an emergency and specialty hospital, as it brings different and exciting new challenges. Barbara is the biggest advocate for the nursing and support staff, the doctors, and most importantly, our patients! She works so hard to make sure our patients get the best care they can.
Barbara lives west of Fond Du Lac with with her Belgian Malinois rescue named Ace. In her spare time, Barbara loves to garden and kayak.