The MVS Dermatology Department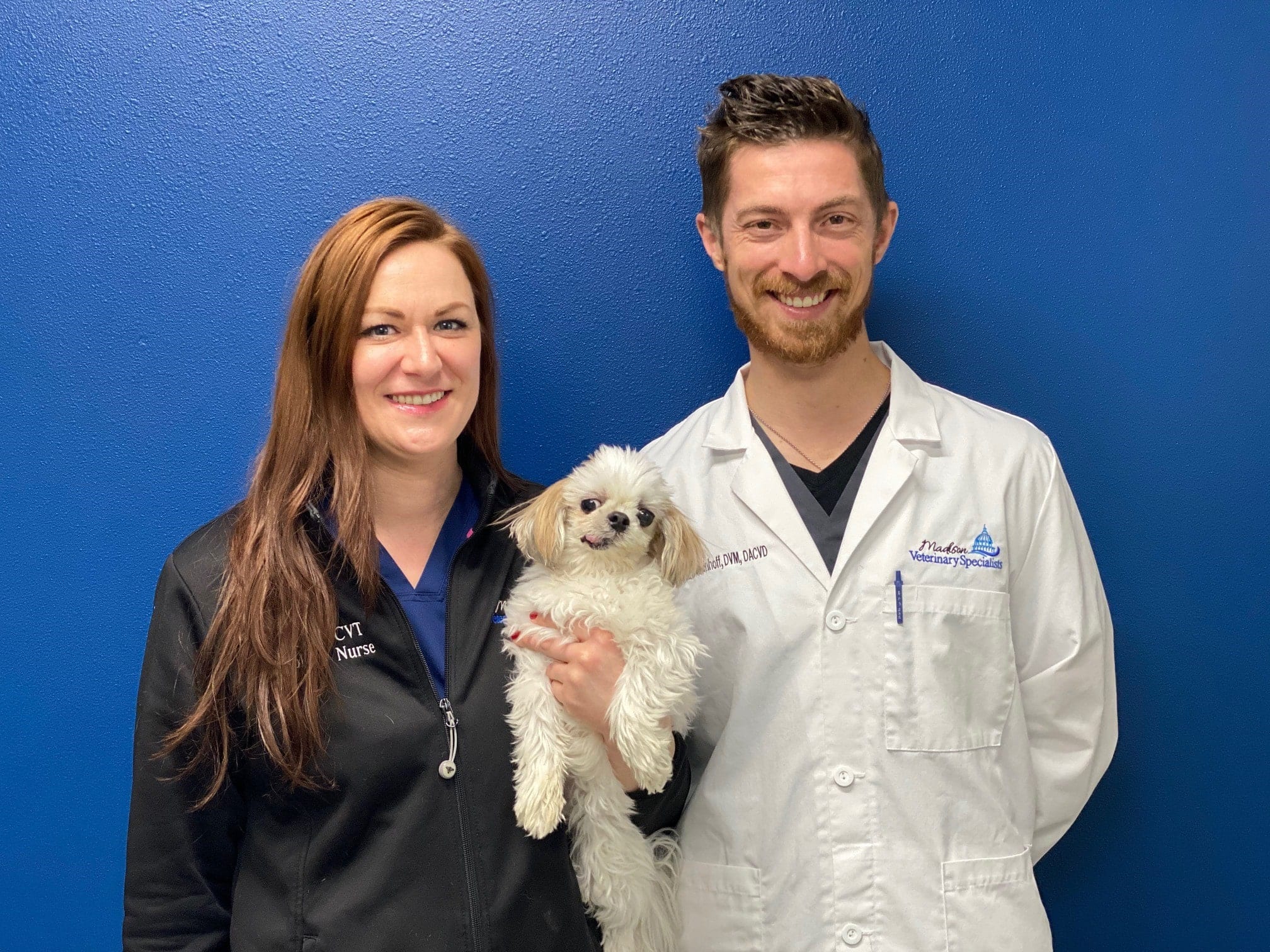 The MVS dermatology service is led by Dr. William Oldenhoff, a board certified veterinary dermatologist. Dr. Oldenhoff has advanced training that enables him to treat the following in both dogs and cats:
Itching, +/- excessive dander, oily skin, dry skin or crusting
Skin allergies to food or their environment
Skin infections
Parasites such as  fleas, ticks and mites
Hair Loss
Nail diseases
Anal sac diseases
Autoimmune skin diseases
Diagnostic Procedures
Allergy testing
Otoscopy and ear flush
Computed Tomagraphy (CT)
Skin biopsies
Diagnostic cytologies and scrapings
Fungal and bacterial cultures
Examples of Skin Allergy Testing at MVS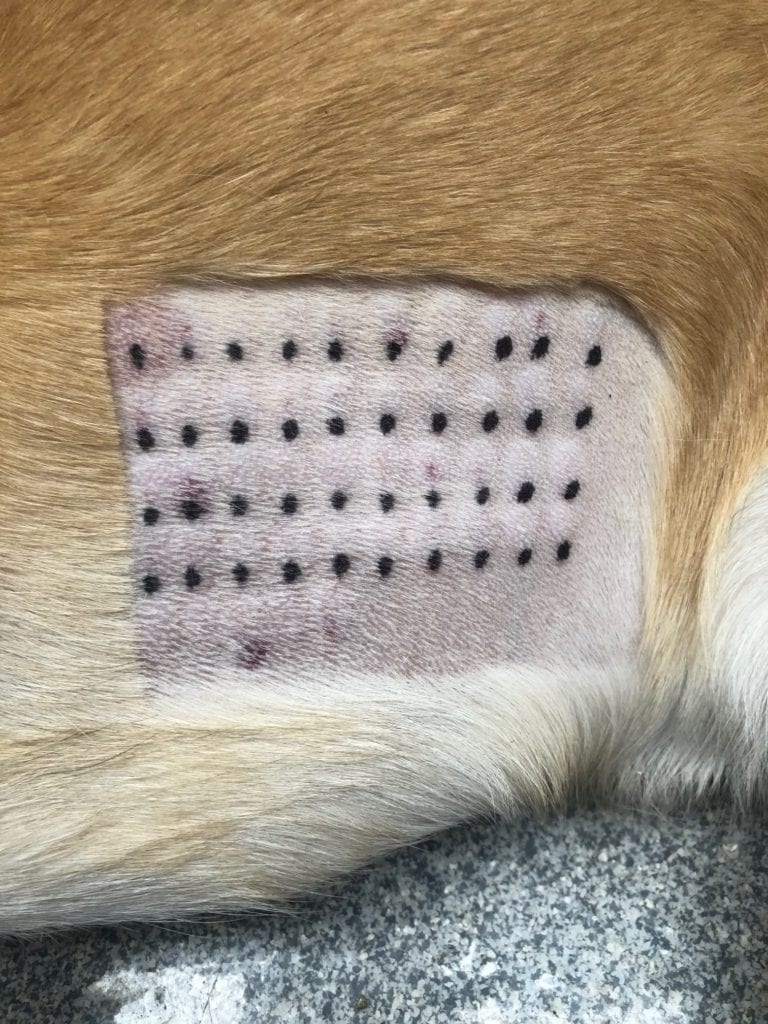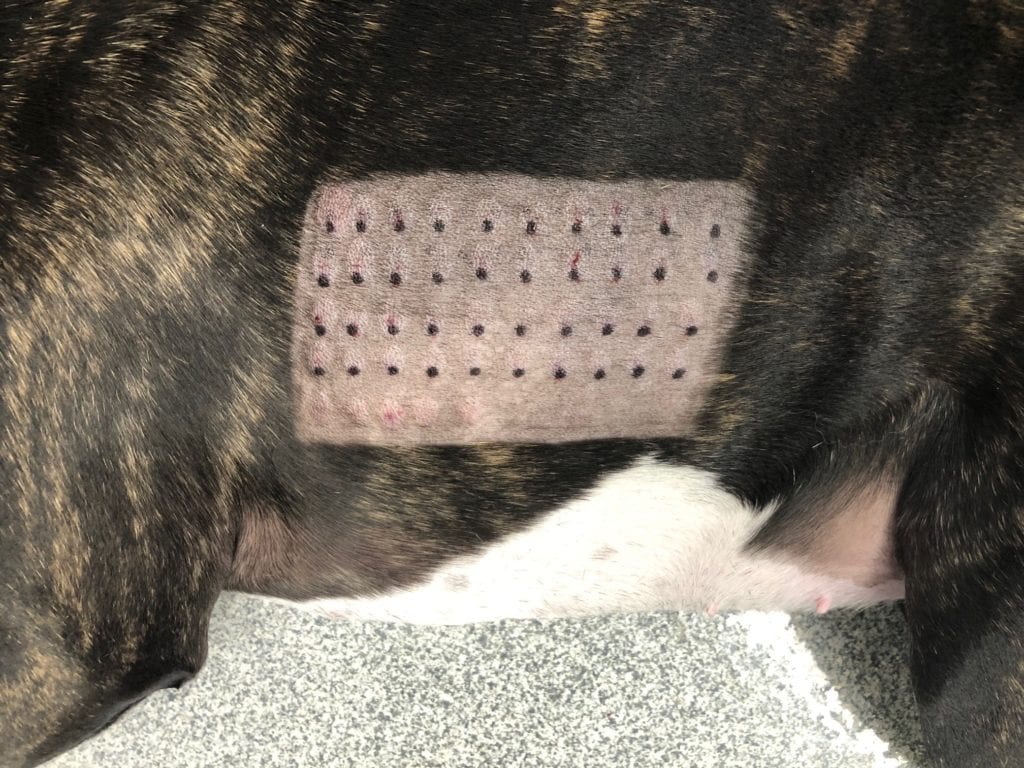 What should I do before my appointment with a dermatologist?
We ask that you do not bathe your pet from the time you make your appointment until the time you see the dermatologist.
If your pet is currently on a steroid such as prednisone, we'll discuss possibly weaning them off the medication prior to the appointment. Steroids can mask some of the symptoms that can be helpful in reaching a diagnosis. Never discontinue steroids without consulting a veterinarian first.
Please bring all medications that your pet is currently taking or has recently been on to your appointment. This includes your flea/tick and heartworm medication. If you can't bring them with, please take pictures or write down the name, strength and dosage.
If you have any questions, you can reach the dermatology department at dermatology@mvsvets.com.